Charged With Marijuana Possession?
Get Aggressive Representation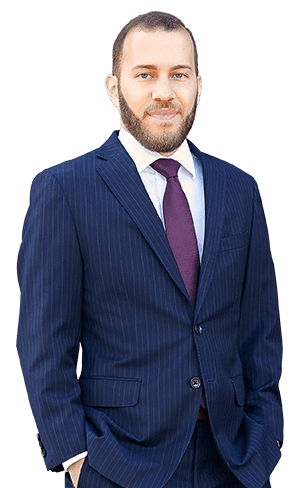 San Antonio, TX Marijuana Possession Lawyer
Stop Worrying About Your Future and Start Protecting It
Legal Help is Just a Phone Call Away
While many states have taken steps to legalize marijuana for both medicinal and recreational use, Texas is not one of those states. If you have been arrested or cited for possession of marijuana in any amount, you may be facing serious criminal charges. A marijuana possession charge will go on your criminal record and can have a devastating effect on future employment, educational, and loan opportunities.
A Marijuana Possession Lawyer Can Help
When you hire our firm, we will aggressively fight your case in Bexar County courts. We firmly believe that hiring legal representation can mean the difference between serious penalties and a dismissal of the charges, a reduced sentence, or a positive outcome at trial.
Our Process
We will evaluate every aspect of your stop, arrest, and detention to attack the charges from every possible angle. Many marijuana possession cases involve unreasonable and illegal searches and seizures that should be aggressively contested in pre-trial proceedings or at trial. The best defense often involves filing and litigating all viable motions to suppress evidence and statements obtained by police.
Get Started Today
If you're ready to stop worrying about your future and start protecting it, call us at (210) 404-4878 to find out how we can help. We'll guide you through the process so you can rest easy while we aggressively contest the charges.
Don't let a marijuana possession charge jeopordize your future.
Having a criminal record can reduce your chance of getting a job offer by 50%.1  Expunging your record can help you get the job you deserve, the home you want to rent, or the education you seek. Find out if you're eligible to have your record expunged by calling us our taking our free online eligibility test.
1. Binyamin Applebaum. Out of Trouble, but Criminal Records Keep Men Out of Work, NYTimes.com, February 28, 2015.
Class B Misdemeanor Possession
You may think having sufficient marijuana to roll a single joint is not that big a deal. However, if you are stopped for a traffic violation, on suspicion of drunk driving, or for any other reason that offers an opportunity for law enforcement to search your vehicle or your person, you could be facing a Class B misdemeanor charge for possession.
Possession of less than two ounces of marijuana can result in serious penalties. The first thing to remember is you will have a criminal record. Additionally, you could be facing a fine of up to $2,000 and depending on various circumstances, up to 180 days in county jail.
This type of a charge can cost you your job, and result in problems finding new housing. The burden of a criminal record will dog you for the rest of your life, even if the charge is only a misdemeanor. You need an attorney who will fight hard to help you get these charges dismissed, or prove you were not guilty.
Class A Misdemeanor Possession
Having more than two ounces, but less than four ounces of marijuana on your person, or in your vehicle means you will be facing Class A misdemeanor charges. Since this is a more serious charge, you are potentially going to be facing up to one year in county jail, and a fine of up to $4,000.
Keep in mind, depending on numerous factors, you may also be facing the loss of your driving rights for up to six months if you are arrested while operating a vehicle in possession of marijuana.
Misdemeanor Charge Enhancements
It is also important to keep in mind, you may learn these charges are being enhanced for the prosecutor to get the maximum penalty. For example, if you are charged with simple possession of less than two ounces, the prosecutor may also add on a distribution charge. Distribution of less than one-quarter of an ounce, even if money does not change hands, is charged as a Class B misdemeanor in Texas. Should money change hands, the same distribution is charged as a Class A misdemeanor.
Alternatives are Possible
If you are a first-time offender, it may be possible to negotiate a settlement with the prosecutor. If you were in possession of less than two ounces of marijuana, the court may agree to a drug treatment program or some community service and dismiss your case. In exchange, you would have to remain out of trouble during a specific amount of time, and if you followed all the stipulations laid out by the court, your case could be dismissed. These diversion programs are designed to ensure that first-time offenders will not be burdened by a criminal record for the rest of their lives. However, keep in mind, even if you successfully complete a diversion program, your record will exist so you will have to take steps to have it expunged.
At the Law Offices of Eric Ramos, PLLC we have experience helping those who are facing Class A and B misdemeanor charges for marijuana possession. Our first goal will be to have the charges dismissed. Should this fail, we will work hard to get the court to agree to a diversion program. Once you have completed the necessary treatment program, and/or community service, we will work with you to have your record expunged or sealed.
At the Ramos Law Office, we assist individuals who are facing Class A and B misdemeanor charges for marijuana possession. We will fight hard to get your charges reduced or dismissed and provide you a brighter future. It just takes a simple phone call to get started.
More Than Just Legal Representation
Client happiness is at the center of what we do. We happily explain every step of the process so that you are never in the dark. You can rest easy knowing exactly what is going on in your case.
Free Consultations
Your initial consultation is completely free and confidential. Eric will meet with you personally to discuss your case, and he is more than happy to answer any questions you have – even if you don't hire our firm.
Same Day & Next Day Appointments
In most cases, we can make arrangements to meet with you the day you contact our office. If Eric is busy with another client or tied up in court, we will make sure your appointment is scheduled as soon as possible.
GET THE REPRESENTATION YOU NEED TODAY!
Fill out the form to get started with a free evaluation of your San Antonio marijuana possession case.