AGGRESSIVE REPRESENTATION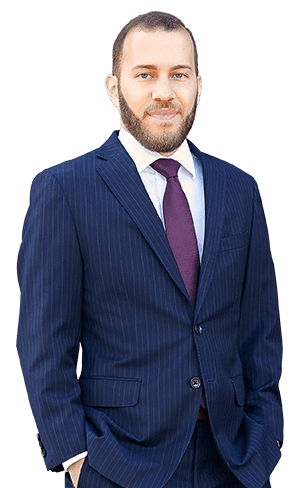 San Antonio Criminal Defense Attorney
Same-Day Appointments and Affordable Representation
Legal Help is Just a Phone Call Away
At The Law Office of Eric Ramos, we defend clients from a wide variety of criminal charges. If you need a lawyer now, or you simply have questions, contact us today.
When you're charged with a criminal misdemeanor or felony in San Antonio, your future may be uncertain. We are here to put you at ease and guide you through the legal process.
In 2018 alone, we have successfully represented clients in over one thousand cases involving criminal misdemeanor charges ranging from class C moving violations to class A DWI's. 
Our 100+ five-star Google reviews speak to our level of service and positive outcomes. If you are facing criminal charges in San Antonio or elsewhere in Bexar County, you don't have to face them alone.
Stop worrying about the charges and start fighting them. Call us today at (210) 404-4878 for a FREE, no-obligation consultation.
What People Are Saying
Awesome representation. 10/10 would/will use him again.
– James P.
What People Are Saying

Eric advocates for his clients with passion and is committed to justice. Great attorney.
– Daniel M.
What People Are Saying
He is very compassionate and concerned about his clients. He makes himself available just about anytime. Very professional and down to earth.
– Cyndi V.
What People Are Saying
Eric is Awesome!! Sincere, compassionate, hardworking!
– Raul N.
Criminal Defense: How Can We Help?
Upfront Fee Guarantee
In our FIRST consultation, we will give you a flat-rate AFFORDABLE quote for representation and we guarantee that is all you will pay. Whether your case takes us 2 hours or 20 hours, you know exactly how much you will pay and it won't be a penny more.
More Than Just Legal Representation
We understand that criminal charges can be scary. We're here to put you at ease and guide you through the legal process. Our attorneys are always just a call, email, or text message away.
Free Consultations
Your initial consultation is completely free and confidential. You shouldn't have to pay to find out if you need to hire a lawyer. Eric will meet with you personally to discuss your case, and he is more than happy to answer any questions you may have about your criminal case.
Same Day & Next Day Appointments
In most cases, attorney Eric A. Ramos can make arrangements to meet with you the day you contact our office. If Eric is busy with another client or tied up in court, we will make sure your appointment is scheduled as soon as possible.
San Antonio Criminal Defense Attorney
In addition to personal injury litigation, our firm also provides criminal defense including trial work. Legal representation can mean the difference between harsh penalties and a reduced sentence, dismissal, of charges, or a positive trial outcome. Eric Ramos Law has successfully represented hundreds of clients in cases ranging from Class A to Class C misdemeanors. Whether you were charged with drug possession or a traffic ticket, we can help. We will aggressively fight your case in San Antonio and Bexar County courts.
Driving While Intoxicated (DWI)
Many DWI cases involve questionable stops or improper procedures involving field, breath, or blood testing that should be thoroughly contested in court. The best defense often involves questioning police officers as well as filing and litigating all viable motions to suppress, evidence, and statements obtained by the police. We fight Texas DWI charges ranging from Class B first offenses to felony DWI.
Possession of Marijuana (POM)
Marijuana possession charges can result in a ticket or an arrest, however both circumstances result in a serious criminal charge. For possession of 0-2 ounces, a class B misdemeanor is issued. For possession of more than 2 ounces, charges can range from a class A misdemeanor up to a felony. Even though marijuana is legal in some states, a charge in Texas can seriously jeopardize your future. Call us today to start fighting the charges.
Minor in Possession of Alcohol (MIP)
A common charge we defend is possession of alcohol by a minor. Like any other criminal charge, alcohol possession or consumption charges can negatively affect college applications, housing, loan, and employment opportunities. If you have been charged, don't leave your future to chance. Call us today to get started.
Public Intoxication
Charges for public intoxication are quite common but should be taken very seriously. We typically fight these charges in San Antonio Municipal Court without you having to appear. If you've been charged with a P.I. in the San Antonio or Bexar County area, call our office today to get started with your defense.
Theft
Theft charges in Texas can stay on your criminal record and cause trouble getting jobs, obtaining loans, renting property, and more. Stay ahead of the charge and let us fight to keep if off of your record. Whether you've been accused of petty theft or grand larceny, we can help.
Possession of Drug Paraphernalia
A charge for possessing drug paraphernalia can arise if you are caught with bongs, pipes, or anything else the officer determines may be used to consume drugs. Often-times, we can vigorously fight these charges to get them reduced or dismissed so that they will never go on your criminal record.
Expungement & Nondisclosure
If you have been charged with a crime, but not convicted, the original charge can still show up on your arrest record. Expungement (expunction) is the process of destroying the criminal arrest record. If your charge cannot be expunged, you may be able to "seal" the record through an order of nondisclosure.  Contact us today to find out if you're eligible.
Speeding Tickets & Other Traffic Citations
Thousands of traffic tickets are issued in San Antonio and Bexar County every week, but it only takes one to cause an insurance rate hike. Save time and protect your driving record by hiring an experienced San Antonio traffic ticket lawyer. We can go to court for you and fight to keep the ticket off of your record.
GET THE REPRESENTATION YOU NEED TODAY!
Fill out the form to get started with a free evaluation of your San Antonio criminal defense case.