AGGRESSIVE REPRESENTATION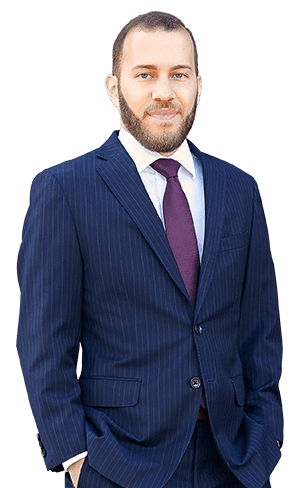 San Antonio Criminal Defense Attorney
Same-Day Appointments and Affordable Representation
Legal Help is Just a Phone Call Away
At The Law Office of Eric Ramos, we defend clients from a wide variety of criminal charges. If you need a lawyer now, or you simply have questions, contact us today.
When you're charged with a criminal misdemeanor or felony in San Antonio, your future may be uncertain. We are here to put you at ease and guide you through the legal process.
In 2018 alone, we have successfully represented clients in over one thousand cases involving criminal misdemeanor charges ranging from class C moving violations to class A DWI's. 
Our 100+ five-star Google reviews speak to our level of service and positive outcomes. If you are facing criminal charges in San Antonio or elsewhere in Bexar County, you don't have to face them alone.
Stop worrying about the charges and start fighting them. Call us today at (210) 404-4878 for a FREE, no-obligation consultation.
What People Are Saying
Awesome representation. 10/10 would/will use him again.
– James P.
What People Are Saying

Eric advocates for his clients with passion and is committed to justice. Great attorney.
– Daniel M.
What People Are Saying
He is very compassionate and concerned about his clients. He makes himself available just about anytime. Very professional and down to earth.
– Cyndi V.
What People Are Saying
Eric is Awesome!! Sincere, compassionate, hardworking!
– Raul N.
Minor in Possession of Alcohol
Criminal Defense Attorney for ALL Charges Including:
Possession of Marijuana
Marijuana charges can result in a ticket or an arrest, however both circumstances result in a serious criminal charge. For possession 0-2 ounces, a class B misdemeanor is charged. For more than 2 ounces, charges can range from a class A misdeneanor all the way up to a felony.
Theft Under $100
Theft charges in Texas can stay on your criminal record and cause trouble getting jobs, obtaining loans, renting property, and more. Stay ahead of the charge and let us fight to keep if off of your record. Whether you've been accused of petty theft or grand larceny, we can help.
Possession of Alcohol in a Public Park

With all of the events happening in and around San Antonio, it's easy to pick up charges for possessing alcohol in a park or consuming in the central business district. Call us today so we can thoroughly investigate your case and fight to keep the charges from appearing on your record.
Possessing Drug Paraphernalia
 These charges can arise by possessing pipes, bongs, or anything the officer determine can or may be used to consume drugs. Often-times, we can vigorously fight these charges to get them reduced or dismissed so that they will never go on your criminal record.
Upfront Fee Guarantee
In our FIRST consultation, we will give you a flat-rate AFFORDABLE quote for representation and we guarantee that is all you will pay. Whether your case takes us 2 hours or 20 hours, you know exactly how much you will pay and it won't be a penny more.
More Than Just Legal Representation
We understand that criminal charges can be scary. We're here to put you at ease and guide you through the legal process. Our attorneys are always just a call, email, or text message away.
Free Consultations
Your initial consultation is completely free and confidential. You shouldn't have to pay to find out if you need to hire a lawyer. Eric will meet with you personally to discuss your case, and he is more than happy to answer any questions you may have about your criminal case.
Same Day & Next Day Appointments
In most cases, attorney Eric A. Ramos can make arrangements to meet with you the day you contact our office. If Eric is busy with another client or tied up in court, we will make sure your appointment is scheduled as soon as possible.
GET THE REPRESENTATION YOU NEED TODAY!
Fill out the form to get started with a free evaluation of your criminal defense case.